Event
Tavastia
Urho Kekkosen katu 4-6

,

00100

Helsinki

Finland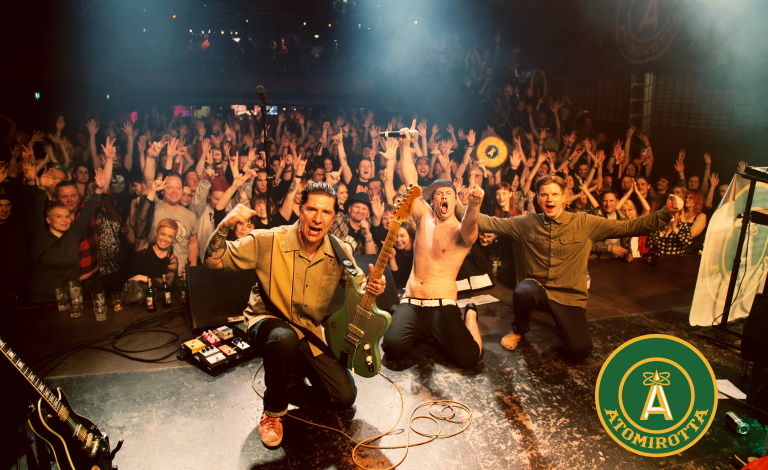 Atomirotta IV Levyjulkkarit
Sat 16.4.
18+
Tavastia-klubi
Please note that this event has been rescheduled. Already purchased tickets are valid as they are to the new concert date. If the new concert date is not suitable, you may return the purchased tickets to Tiketti on 30.4.2021 the latest.
You can return your ticket by filling the form on our website www.tiketti.fi/returntickets .
We will deduct a ticket specific handling fee / service fee with ticket returns of cancelled / rescheduled events.
This event has been rescheduled.
Tickets are valid for the new date as they are.

Fri 20.3.2020 - Fri 7.8.2020 - Fri 9.4.2021 - Fri 15.4.2022
Sat 21.3.2020- Sat 8.8.2020 - Sat 10.4.2021 - Sat 16.4.2022
Fri 27.3.2020 - Thu 6.8.2020 - Thu 8.4.2021 - Sun 17.4.2022
Sat 28.3.2020 - Thu 6.8.2020 - Thu 8.4.2021 - Sun 17.4.2022